Please note:
In normal times, we meet on St. Thomas University Campus in Fredericton. However, due to the Covid-19 pandemic, we will be meeting online (via Zoom) until further notice. Prior to each online meeting, all currently registered members of Photo Fredericton will receive an e-mail with sign-in instructions. Please check back for meeting location for 2022 - 2023
The regular meetings are held at Room 202 in Brian Mulroney Hall. Parking is available at the NE corner of Windsor St. and Montgomery St.
2022 - 2023 Club Running Team
President: Brad Chapman
Vice-President: Jeff Fevens
Past President: Michiko Nishijima
Treasurer: Peter MacLean
Program Coordinators: Brad Chapman & Leslie French
Competitions: Rejean Pitre
Field Trips: Carol Mulholland
Social Coordinators: Zelma Aird
Equipment: Roger Smith
Webmaster: David Lilly
Communications: Dave Fellows
Public Relations: Janet Crawford
Playhouse Print Exhibit: André Reinders
Inquiries can also be made on the club's Facebook group.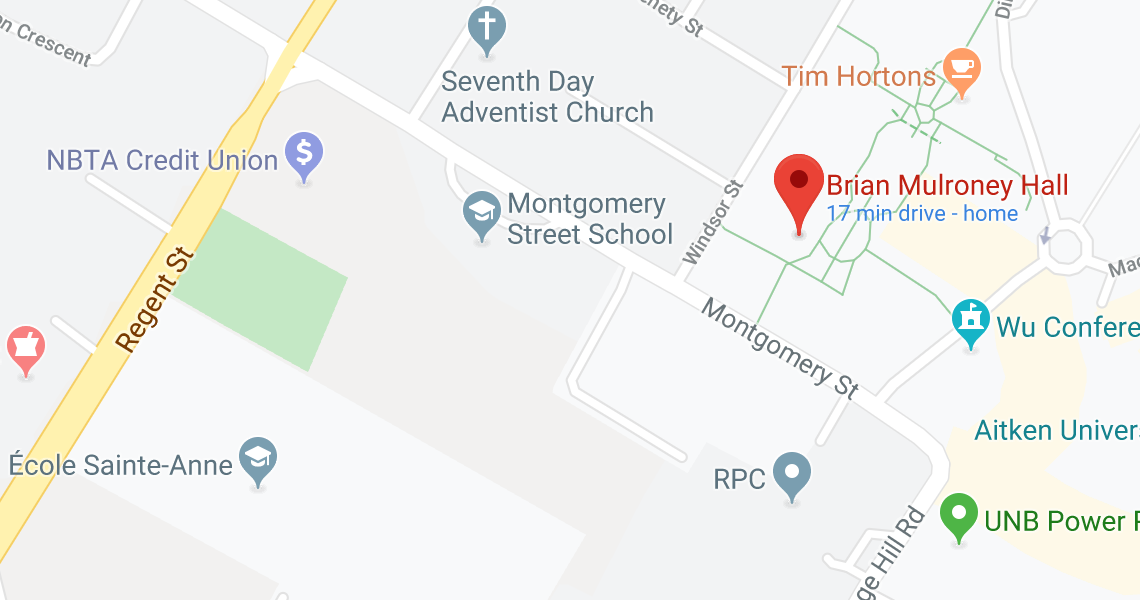 Contact Photo Fredericton
Click on Map for a larger View.