Where to find us.
We're located on St. Thomas University Campus in Fredericton.
The regular meetings are held at Room 202 in the Brian Mulroney Hall. Parking is available at the NE corner of Windsor St. and Montgomery St.
2020 - 2021 Club Running Team
President: Michiko Nishijima
Vice-President: Brad Chapman
Treasurer: Peter MacLean
Program Coordinators: Brad Chapman & Ellen Tramley-Seymour
Competitions: Jane Smith & Gabriele Ehnes-Lilly
Field Trips: Open
Social Coordinators: Angel Wong & Zelma Aird
Webmasters: David Lilly & Margaret Boothroyd
Public Relations: Janet Crawford



Enquiries can also be made on the clubs Facebook group.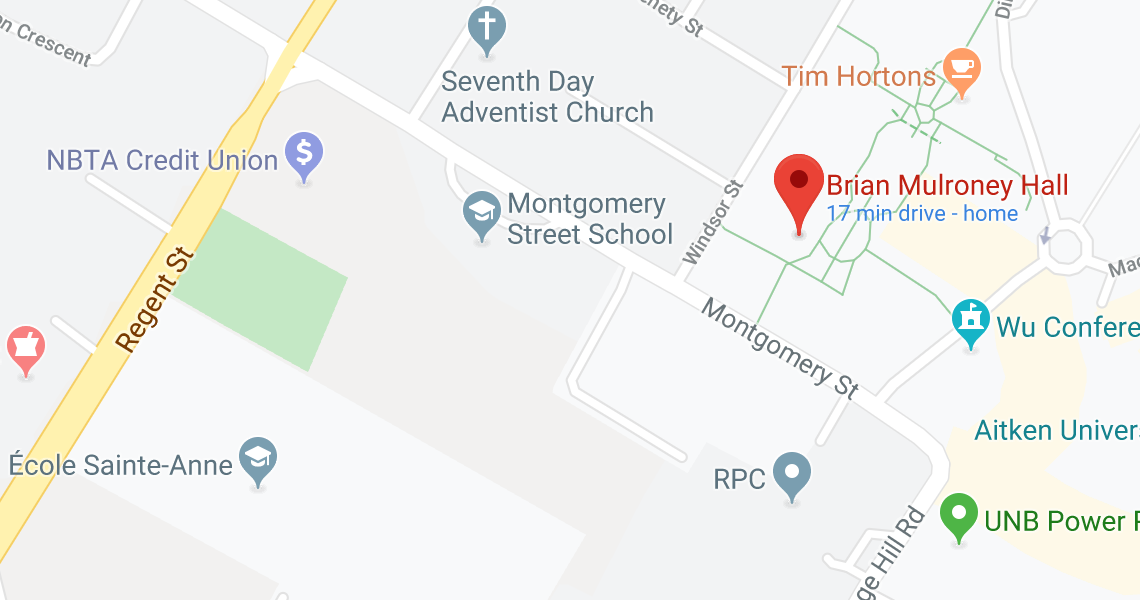 Contact Photo Fredericton
Click on Map for a larger View.